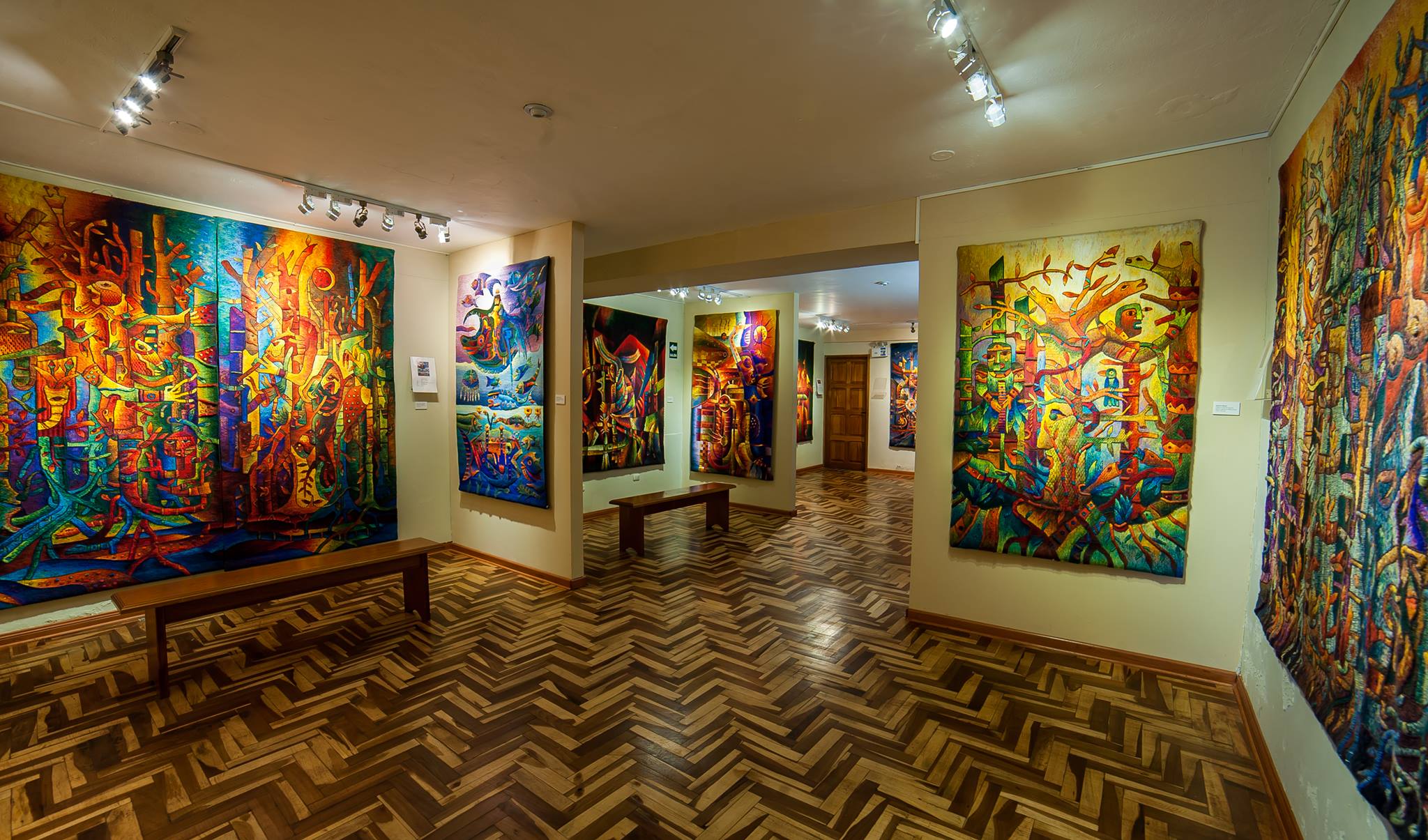 HISTORY
In 1984 Maximo Laura began the collection and preservation of some of his tapestries. These works are considered to be his most important and richest artistic visions. In 1998 he began construction of the Home/Workshop Laura, a building of several floors located in Lima, where the artist's private collection is permanently exhibited. This building became the first museum dedicated to contemporary Peruvian tapestry, and is the current main site of the MML – Museo Maximo Laura.
On July 4, 2013, maestro Laura founded the Museo Maximo Laura, Cusco. The museum is housed adjacent to Cusqueño artist Edilberto Merida Rodriguez's home/studio/museum located at Carmen Alto 133, in the traditional, artisan neighborhood of old Cusco called San Blas. San Blas forms part of the historic center of the city of Cusco, declared "Cultural Patrimony of Humanity" by UNESCO in 1983 due to its antiquities and legacy. 
MISSION AND VISION
The MML – Museo Maximo Laura collection is comprised of over 200 tapestries. It is one of the largest, most representative collections of contemporary Peruvian textile art anywhere. Maximo Laura's mission is to promote, exhibit and preserve his work, as well as encourage and inspire future generations through his museums. The MML shares its collection with institutions, textile centers, weavers and textile artists interested in studying and/or researching Maestro Laura's techniques and artwork. 
Learn more about Maximo Laura
Cusco 2024
Del 16 – 24 de Mayo
Buenos Aires 2024
Del 3 – 9 de Julio