Award Winning Tapestries by Maximo Laura
Private Collection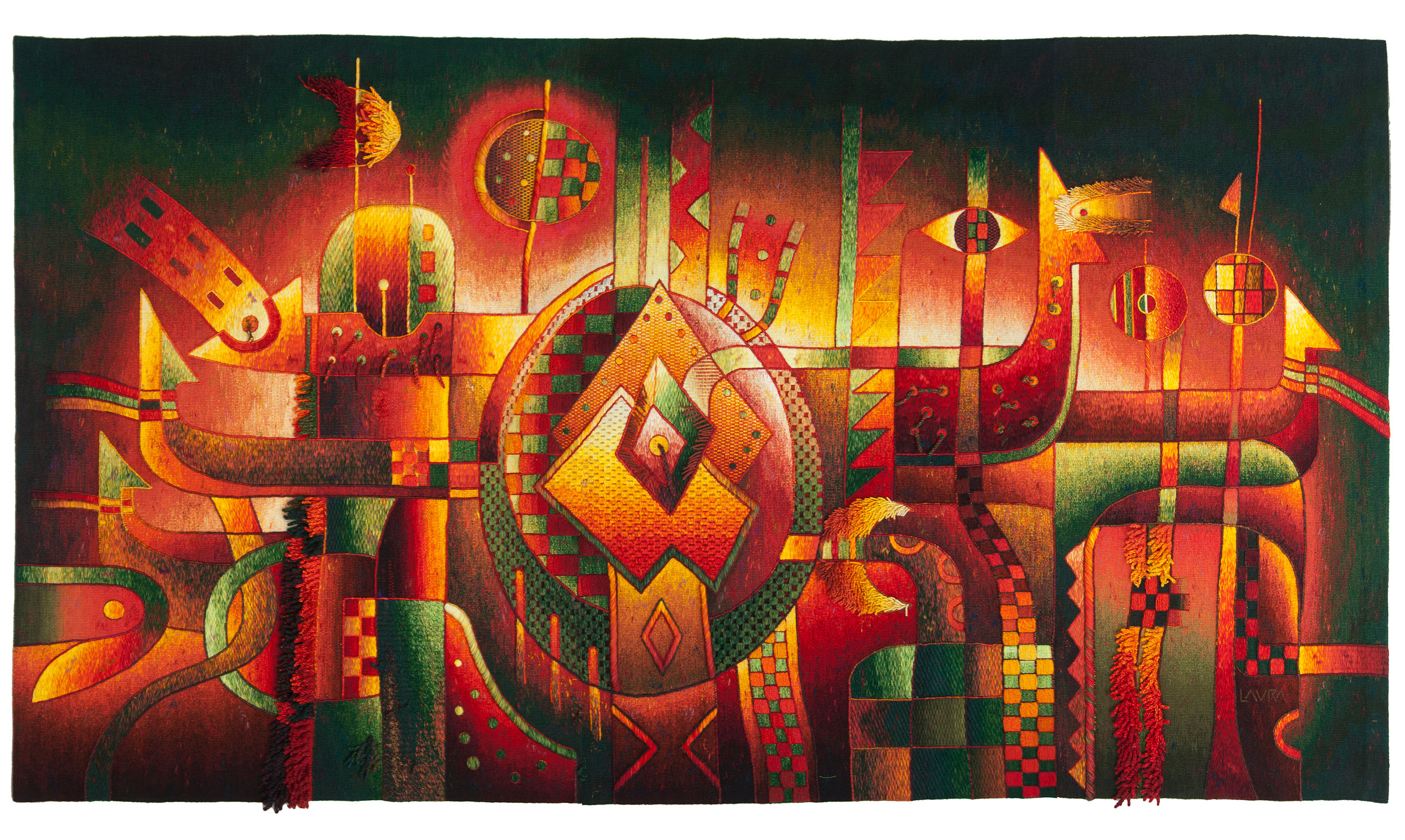 "Looking at the Balance of Life"
Award of Excellence, 6th International Fiber Art Biennale, 2010, China
68 x 124 in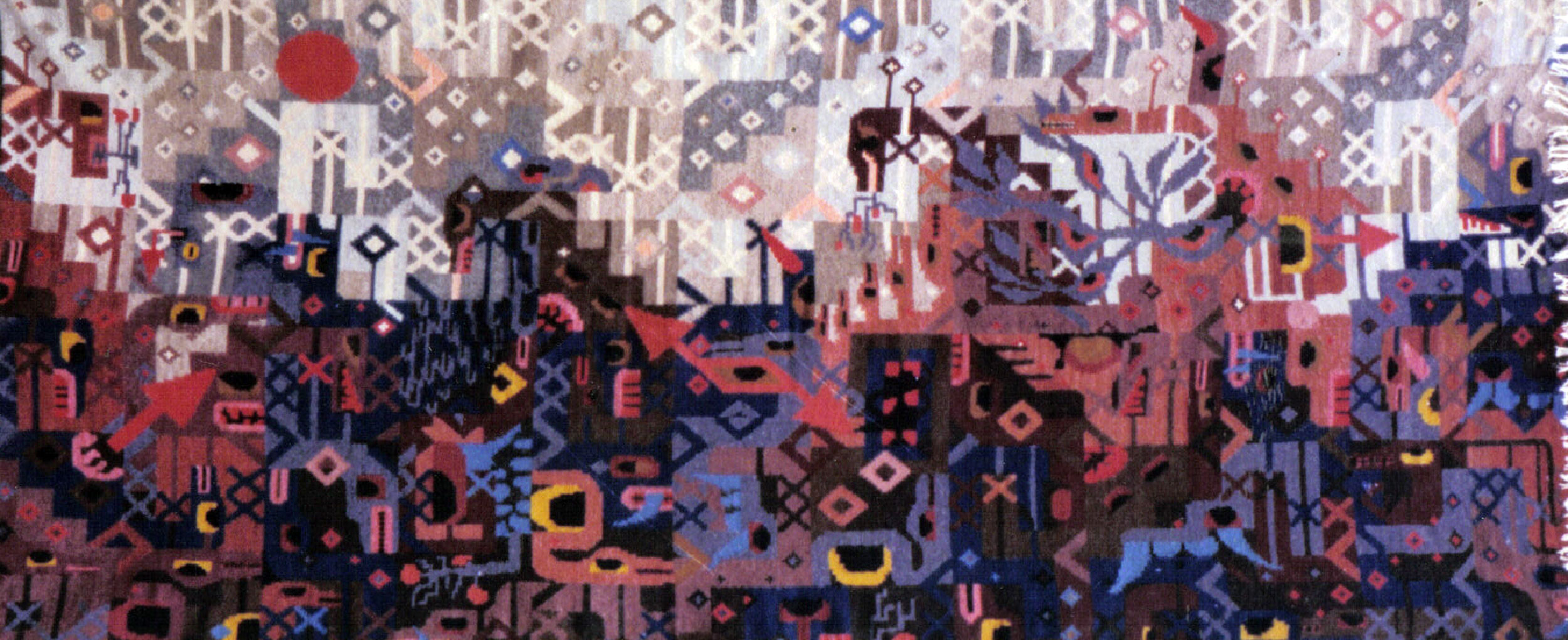 "Andean Mythology"
Winner of the UNESCO Prize for Latin America and the Caribbean, 1992, Spain
48 x 143 in
"Augur of the Harvest Time"
National Award "Grand Master of Peruvian Craft", 2001, Peru
82 x 140 cm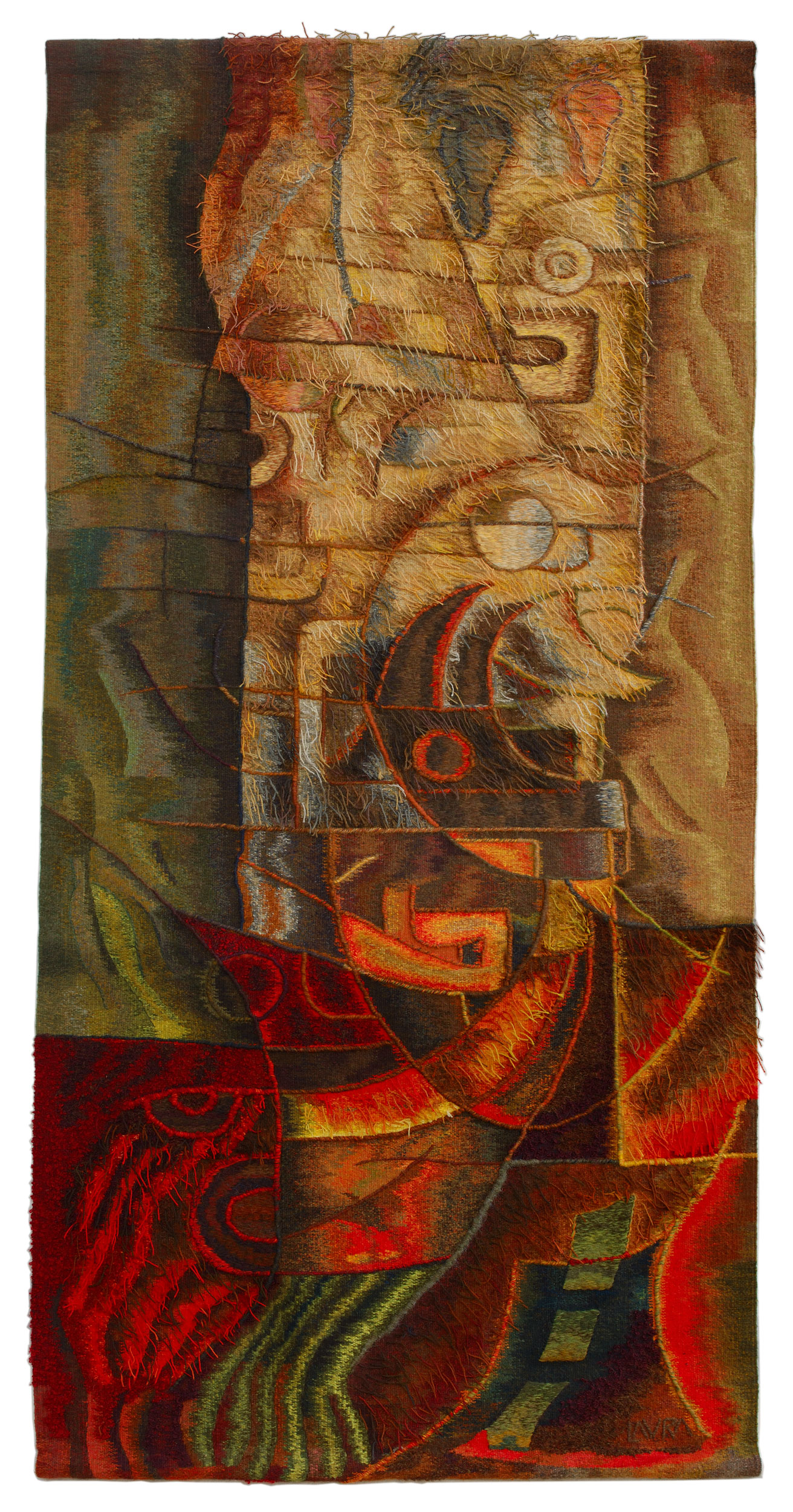 "Ritual of the Birth Son"
Best in Show Award, Contemporary Latin American 8, 2005, USA
96 x 48 in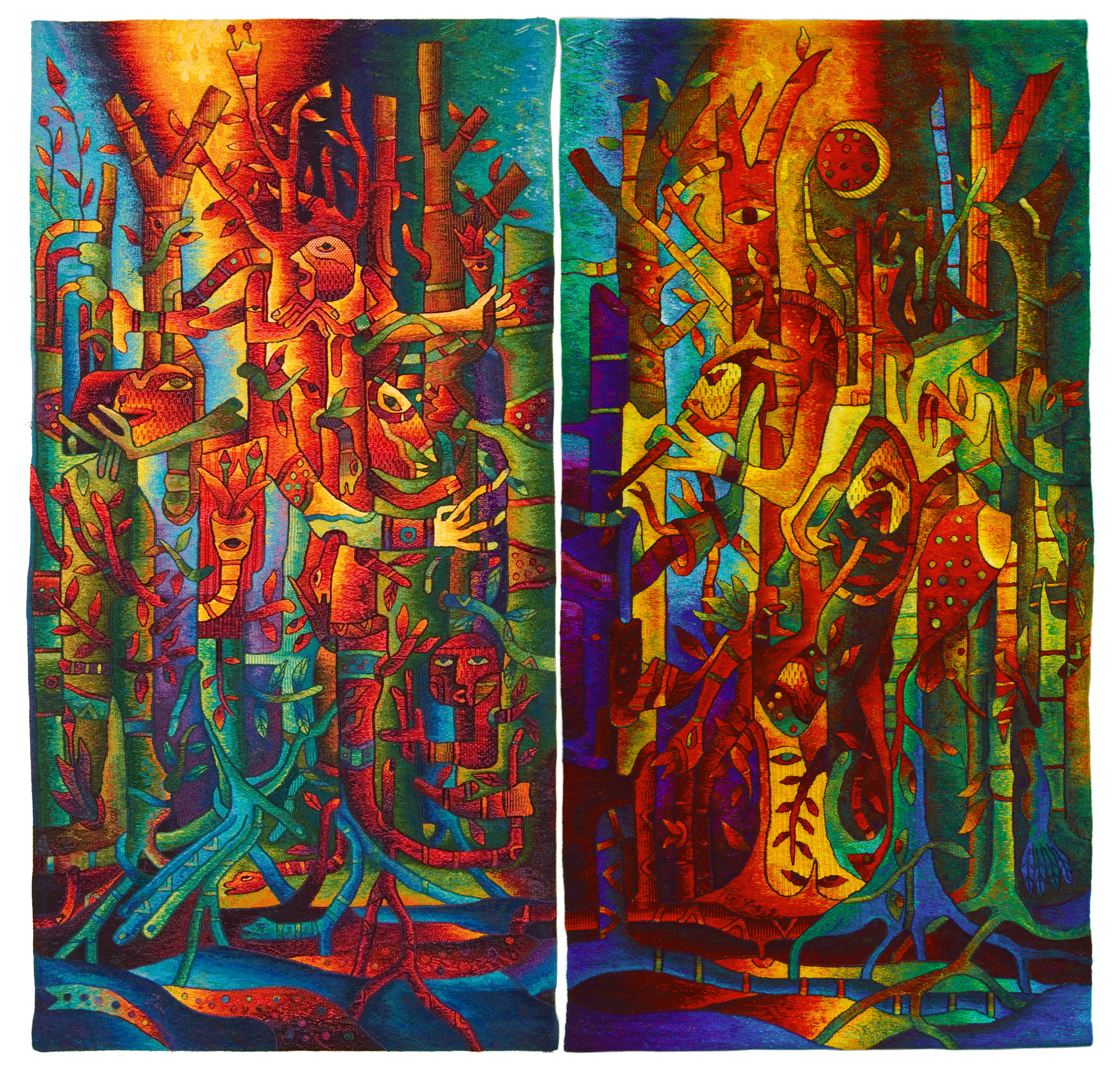 "The Dream of the Warrior of Light at Dawn"
Mention Prize, 3rd European Textile and Fibre Art Triennial, 2007, Latvia
99 x 48 in
"Llama Ritual"
Juried Selection, 6th International Triennial of Tapestry and Textile Arts of Tournai, 2008, Belgium
73 x 86 in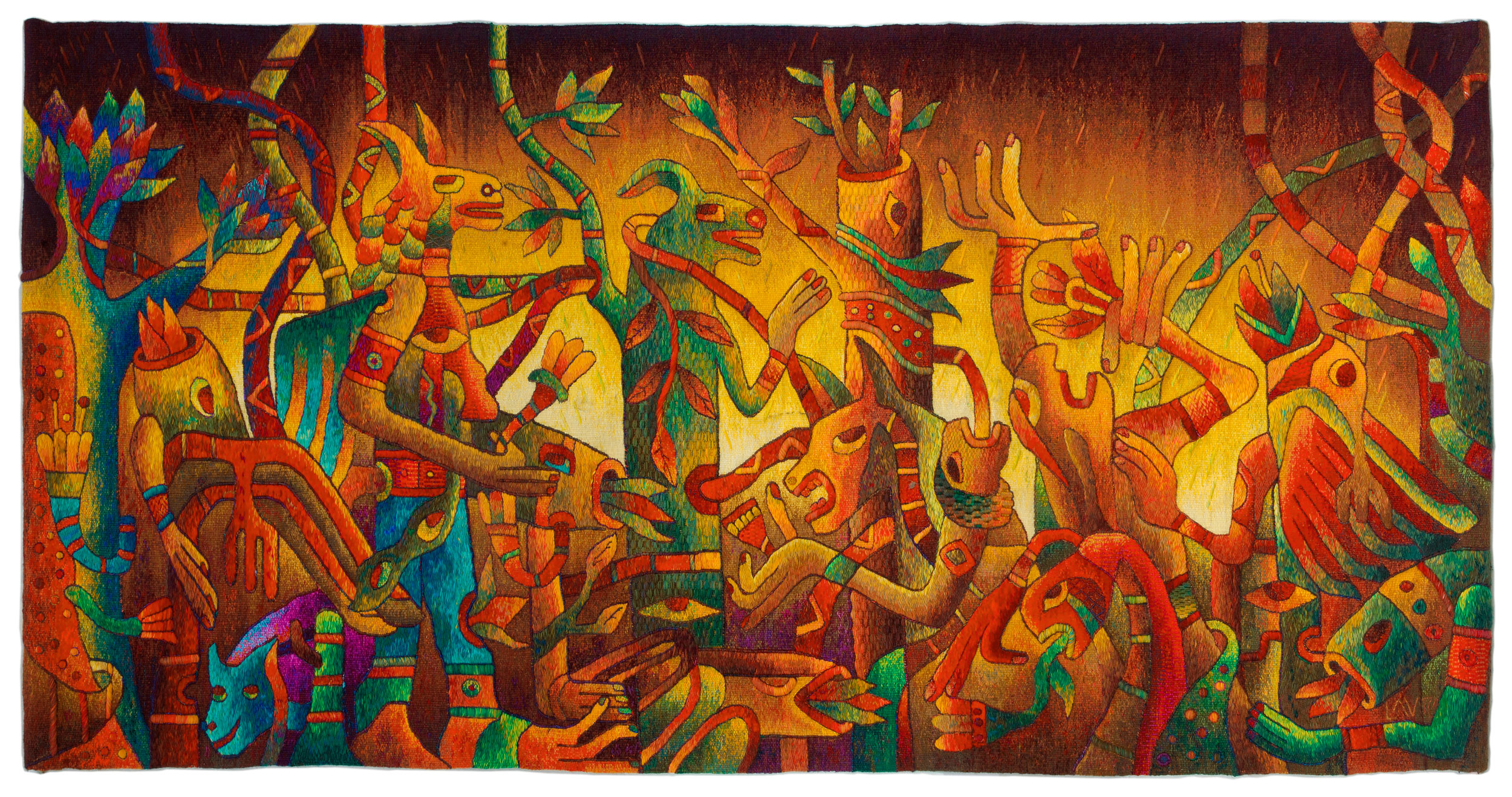 "Camino Ardiente Hacia la Luz"
Juried Selection, American Tapestry Biennial Seven, 2008, USA
47 x 95 in

"Festival of the Water Goddess"
Bronce Prize, 5th International Fiber Art Biennale, 2008, China
48 x 178 in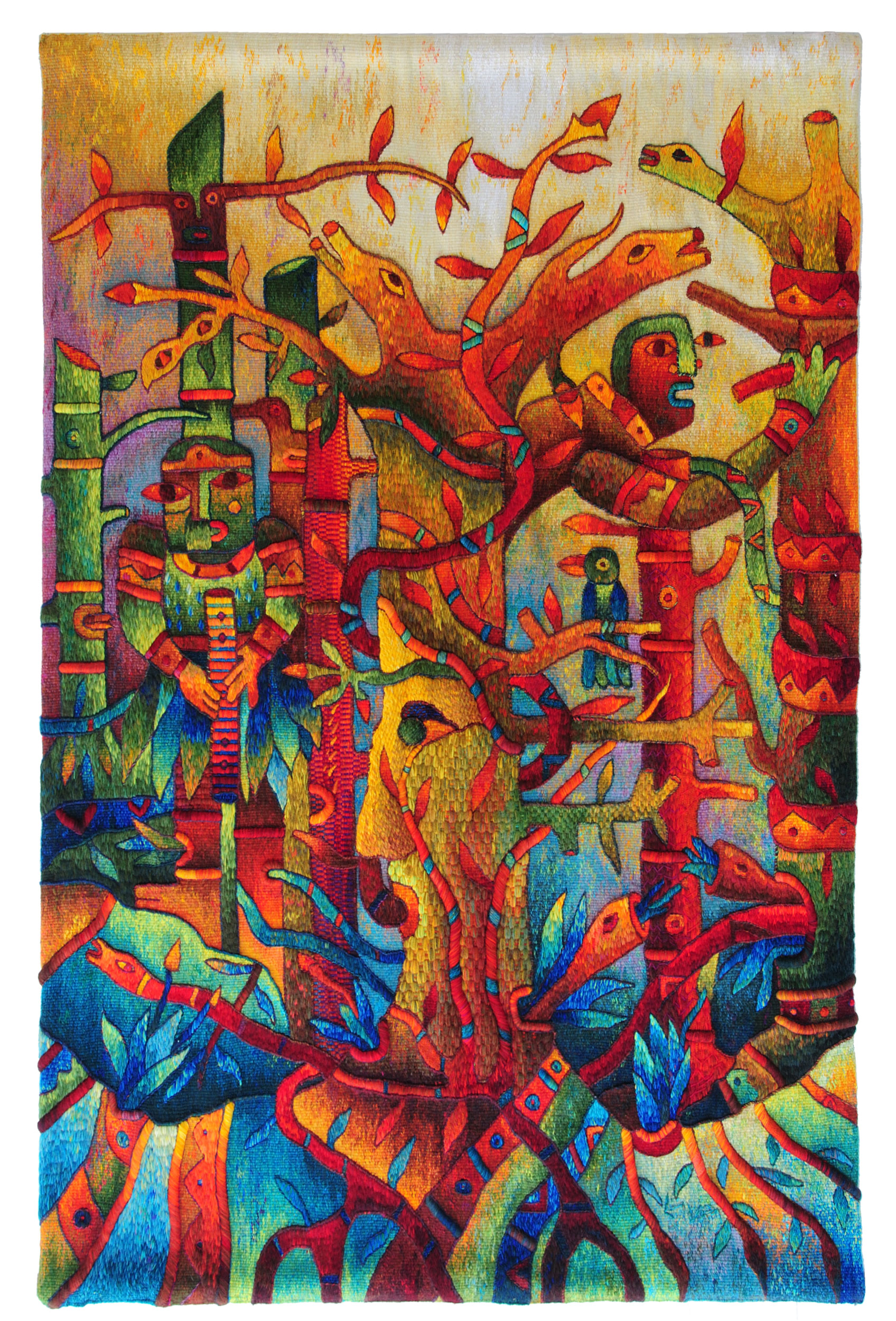 "Elder Spirit"
Juried Selection, American Tapestry Biennial Eight, 2010, USA
70 x 47 in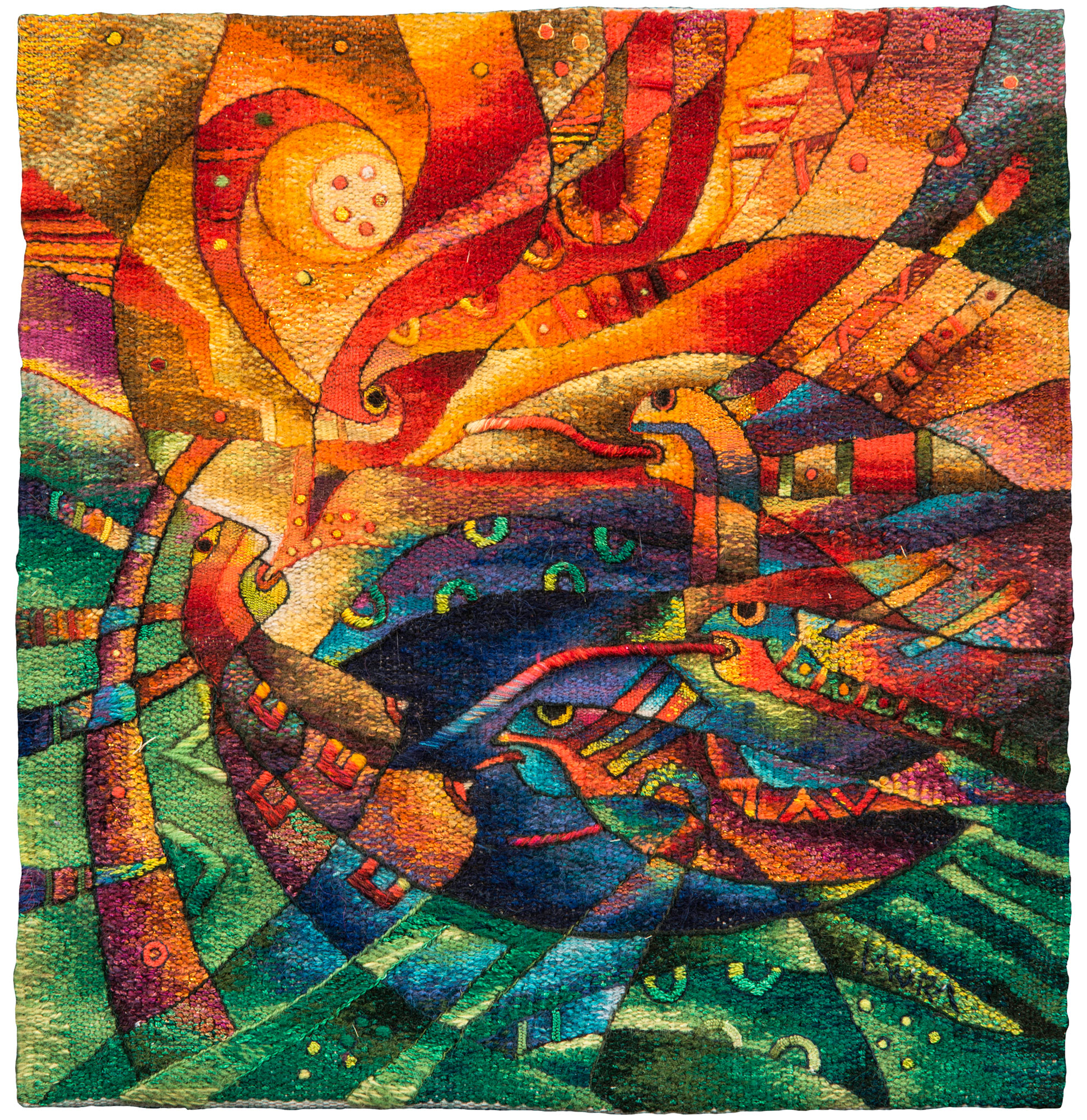 "Aire Vital"
Award of Excelence, VI International Biennial of Contemporary Textile Art, 2011, Mexico
20 x 20 cm (7.8 x 7.8 in)
Work Of Art Tapestries From Maximo Laura
Not all tapestries are created equally, and if you are looking for work of art tapestries, then you have come to the right place. At Maximo Laura, we have a range of award-winning tapestries that can take pride of place on your wall at home, and you can proudly tell all your visitors about your tapestry.
Not only are the Peruvian tapestries from Maximo Laura award-winning, but they also add color, form and texture to your wall space. This, in turn, fills your home with warmth and provides a great work of art to sit and contemplate over.
Our tapestries are made to bring you happiness, both in the memories that they bring and because you know that your purchase will help to keep a Peruvian tradition alive.
A Unique Work of Art
Work of art tapestries should be unique, and when you purchase yours from Maximo Laura, that is just what you will get.
Your tapestry will be made just for you. When you have chosen your favorite tapestry design, work will begin on it. The weaver that is assigned to you is one of the best contemporary tapestry weavers and has been trained in the techniques and styles by Maximo Laura to create these masterpieces.
To get the best finish on your tapestry, only one weaver will work on your project from beginning to end. We do this because while all our weavers are trained in Maximo's style, different hands can mean that there are slight changes in movements and tensions, and therefore, you would be able to see where the weavers have changed in the finished tapestry.
To further ensure the uniqueness of Maximo's tapestries, we use the millenary technique in our weaving. This gives the finished product a 3D effect which just begs to be explored by both eyes and hands. By using blended yarns rather than solid colored yarns that are traditionally used, our weavers achieve this unique finish that sets our tapestries apart. The effect is so realistic that from far away, they can even look like a painting.
Find Your Award-Winning Tapestry
Whether you have enjoyed a trip to Peru and you would like a work of art to fill your wall space and remind you of your good memories, or you want to preserve and enrich the Peruvian culture, purchasing a tapestry online is a way to do it.
Our Peruvian textiles and tapestries embody and represent traditional Andean designs, stories, myths and symbols, and you can help to spread this across the world.
To ensure your hand-woven tapestry is of the highest quality that you would expect, the weaving process can take several weeks or even longer, depending on the complexity and size of your order. Nevertheless, we make sure to send you photos of your tapestry in progress on the loom and when it is finished. Only then do we take payment and ship your modern tapestry to your home. We offer free shipping to all countries using DHL Express so, no matter where you are in the world, you can acquire one of our highly esteemed pieces.
Browse through the range of award-winning tapestries, and you are sure to find one that would look perfect in your home.