Giveaway: Trip to Peru 
3 Night / 4 Days
To thank those collecting the works of Maximo and supporting this endeavor, we're happy to announce a giveaway that will offer a round-trip to Peru to spend 3 nights/4 days in Lima, two of them with Maximo, with all expenses paid!
This giveaway will be done exclusively with those who purchase a piece between now and August 2020.
All arrangements for this trip will be prepared as soon as the coronavirus crisis is over and it's safe to travel again. The winner will be able choose a date that best fits their future schedule and plans.
We'll also include as part of the prize, 2 embroidered cushions with exclusive designs by Maximo. We'll be ship them as soon as the winner is announced on early September!
The itinerary for the trip is as follows: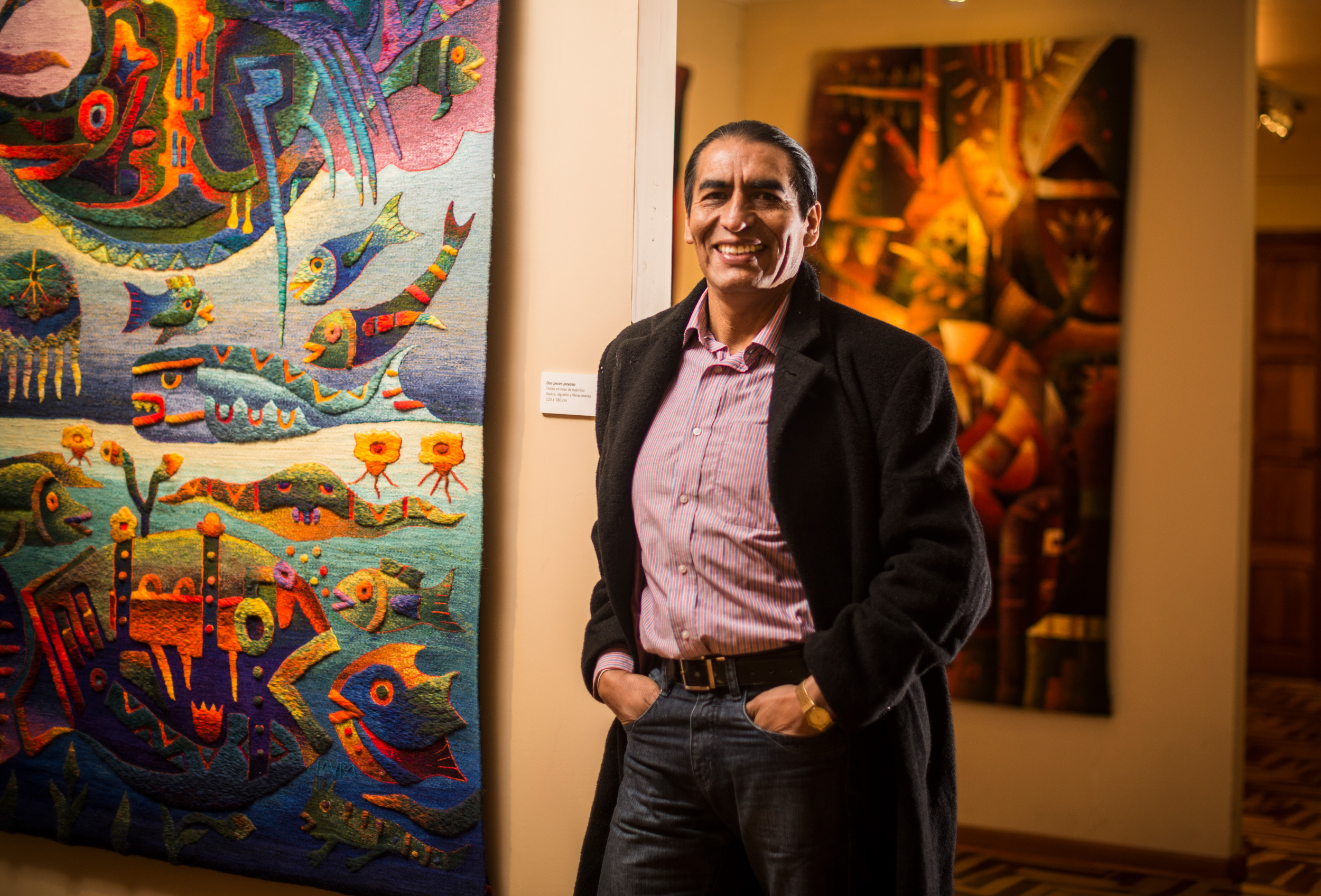 Day 1 – Arrival:
You'll be picked up from the airport and taken to your hotel in the beautiful district of Miraflores, only a few blocks away from the "malecon", a boardwalk made with a beautiful view of the Pacific ocean.  We hope you can come during the summer, the sunsets above the ocean are spectacular!
ocks away from the "malecon", a boardwalk made with a beautiful view of the Pacific ocean.  We hope you can come during the summer, the sunsets above the ocean are spectacular!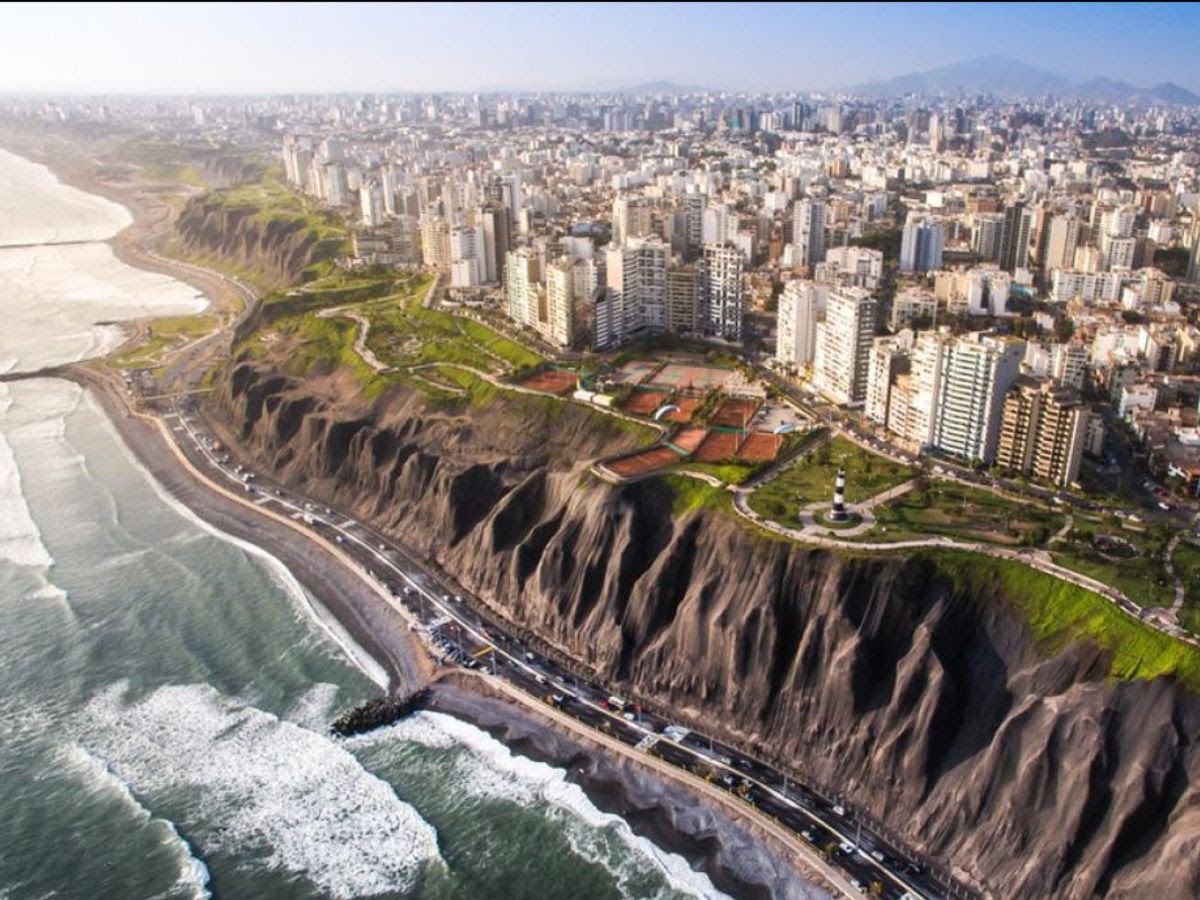 Day 2:
We´ll  pick you up from your hotel and take you to Maximo's home/studio where Maximo will meet you for a private tour. He'll be able to explain the whole process behind his tapestries, from his drawings and paintings, to how the yarn is hand mixed and the tapestries are woven on the loom. If you've been reviewing our website you've probably seen part of this process but there's nothing like seeing it in person! You'll also see part of Maximo's private tapestry collection which is exhibited around his home.
For lunch we'll have a home cooked meal of Peruvian food and drinks with Maximo and his wife, before leaving to visit the Museo Amano, Maximo's favorite museum and Lima's only textile museum.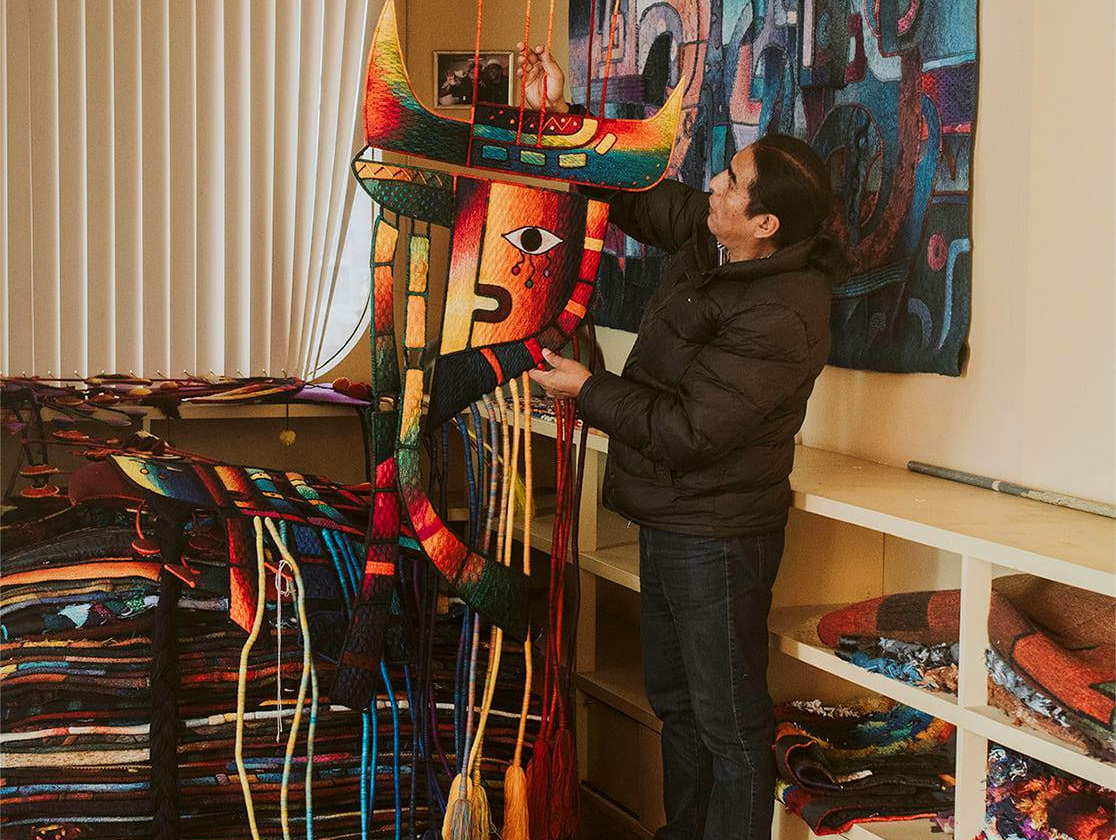 You're going to love Museo Amano's textile collection; exploring Peru's pre-Columbian cultures through textiles. You'll see textiles from cultures like the Paracas and Huari, which have been one of Maximo's sources of inspiration. It'll be a day filled with textiles, colors, culture, tradition and history!
Day 3:
You'll visit another of Maximo's favorite museums in Lima, the Larco Museum. This museum has a broad collection of textiles, jewelry and pottery from the many Peruvian cultures. 
Lunch will be at Museo Larcos's restaurant, surrounded by a beautiful garden.
(Did you know that Peru has been chosen as the world's best culinary destination in 2019!?)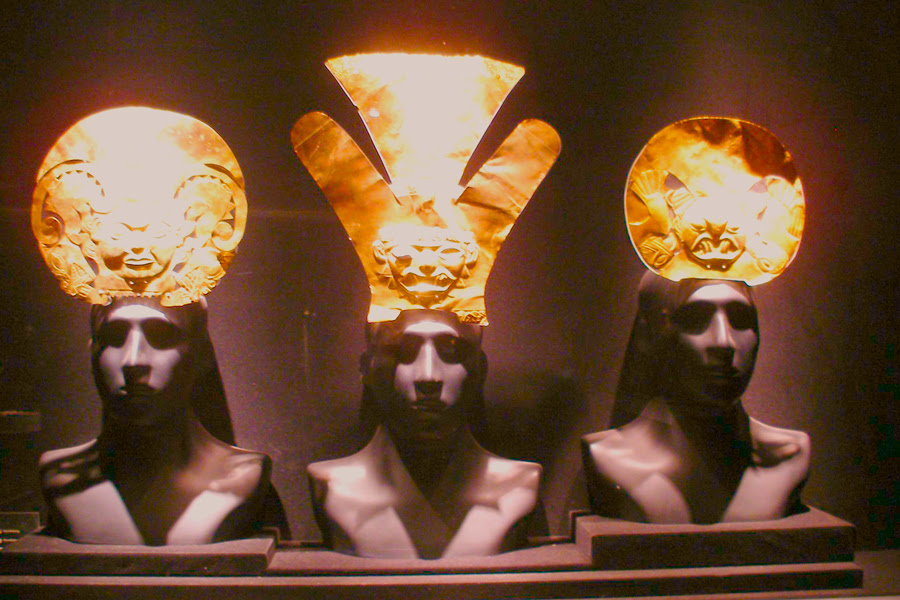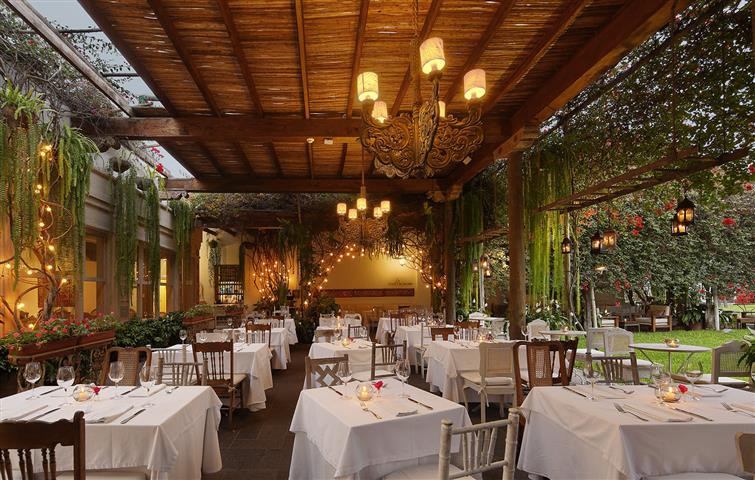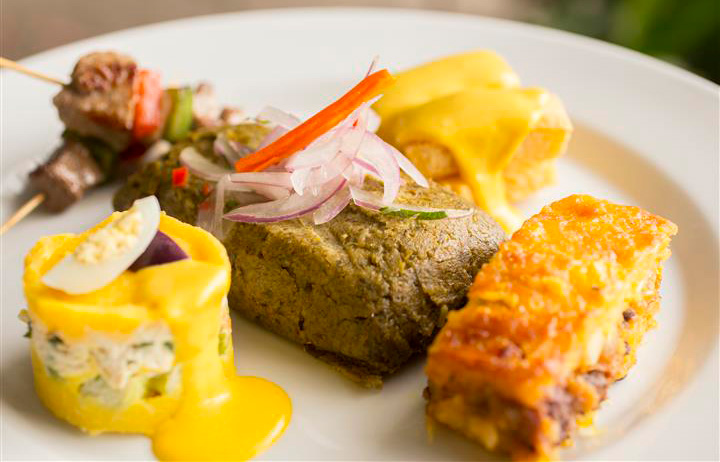 After lunch we'll head to "Las Pallas", a gallery in Lima's bohemian district, Barranco. "Las Pallas" has the finest collection of Peruvian folk art, so it's a great way to explore and get to know artistic expressions from the coast of Peru, the Andes and the Jungle. We have coordinated a special visit with the owner, who will explain the collection that she has been creating and curating for decades.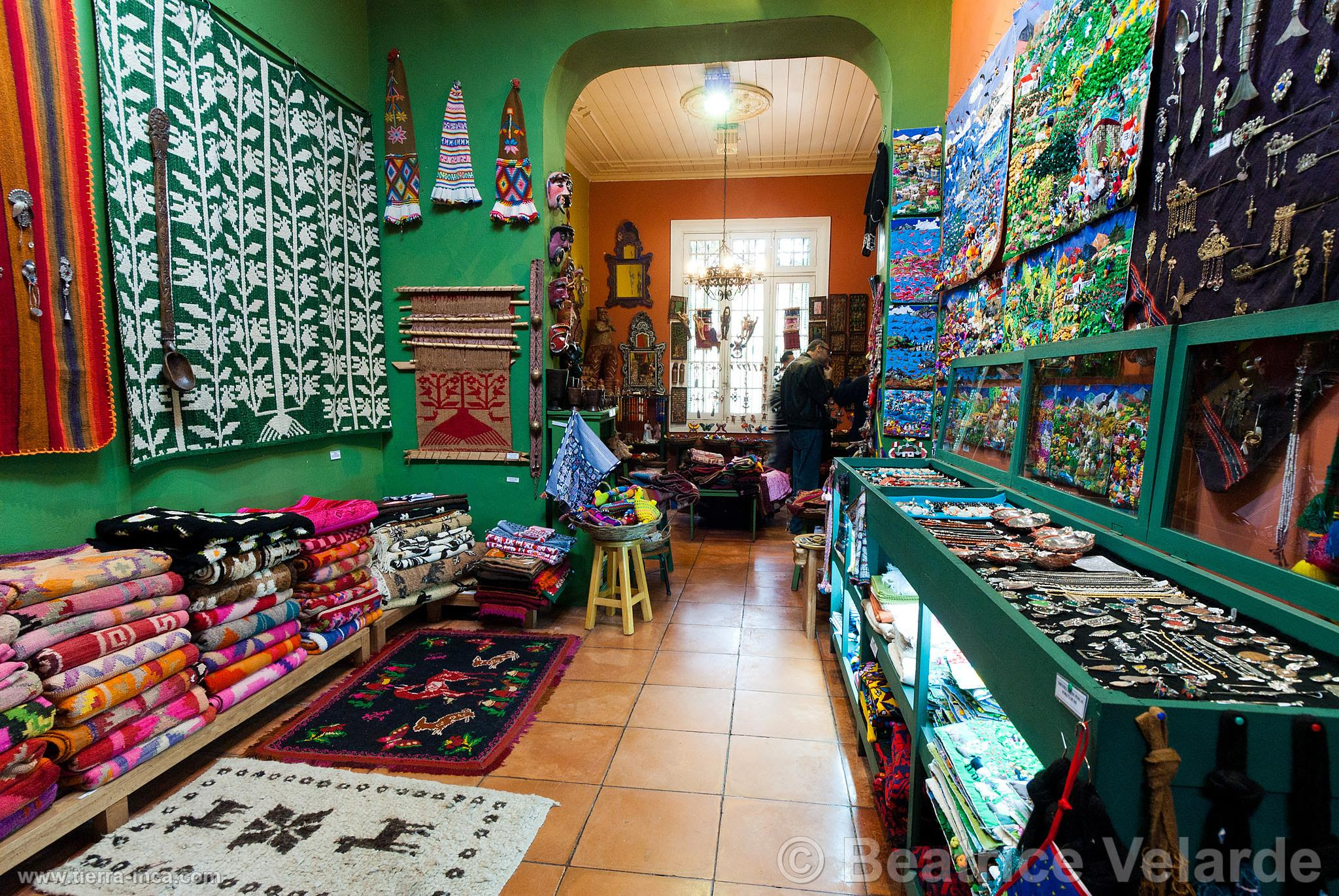 Day 4:
Normally international flights depart at night, so we'll coordinate a private tour of the historical center of Lima during the morning, so you can also explore the beautiful colonial architecture of Lima.
The Itinerary of the giveaway is for four days, but if you would like to extend your visit in Lima or Peru in general, your return flight can be extended based on your plans. We also have experience organizing tours so we'll be happy to assist you with anything we can, recommending places to visit, tour companies or guides (if needed). If your plan is to spend more time in Lima, we can share with you a great guide that we have put together with our favorite museums, galleries, archeological sites and restaurants.
Remember that this giveaway is exclusively with those of you who purchase a piece between May and August 2020.
The giveaway is valid for tapestries in our regular catalog: https://maximolaura.com/tapestry-shop
As well as tapestries from Maximo's private collection: https://maximolaura.com/private-collection
If you're interested in acquiring a piece and take advantage of this giveaway, please let us know via the Enquiry forms inside each tapestry page, we'll be happy to assist you through the following steps!
You can review our catalog below
All tapestries include Free Woldwide Shipping: