Through our emails we would love to share with you exclusive information about Maximo Laura, giveaway opportunities, updates and much more!
In a few minutes we will send you an email with a small documentary created in 2011 with features Maestro Laura. In the meantime, we hope you enjoy exploring the works of Maestro Laura through our website.
Learn more about maximo laura
Shop
Explore out catalog of Maximo Laura tapestries available for purchase. All Laura tapestries in this catalog are hand-woven at the …
Shop Now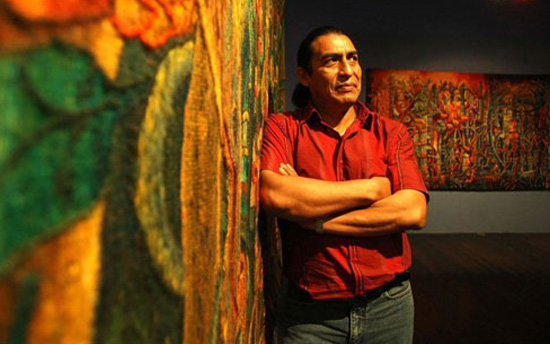 Biography
Maxima Laura (Ayacucho, Peru), is an award winning tapestry weaver internationally recognized as one of …
Read More
Symbols and Meanings
There is always a curiosity to know more about the meaning behind the tapestries by Maximo Laura so in this page you will learn the ….
Read More